First, let's talk about the iron.
The electric iron can iron out flat shirts and trousers, whether it is the collar or the folds in the corners can be ironed, it is suitable for users who have high requirements for ironing effect.
There is nothing to say about the ironing ability of an electric iron, but it should be noted that not everyone can use it. First of all, you need to master certain skills. Novices may need to explore for a while. Secondly, an electric iron needs to be used with an ironing board, even without an ironing board. Have a solid countertop.
Then again, the steamer. The ironing effect is worse than that of an electric iron, but it has no requirements on the venue, and can be used in the bathroom, balcony, and living room. If you just iron every day, just remove the big folds of the clothes, and the clothes ironer can fully satisfy. The operation is also very simple. With the addition of water to adjust the gear, it will be fine if there are any wrinkles facing the iron. No skill is required, and steam ironing does not need to worry about damaging the fabric of the clothes. (In fact, there are garment ironing machines that are comparable to electric irons. As will be mentioned later, the comparison is still based on mainstream products.)
Generally speaking, both have their own advantages and disadvantages, and you can choose them according to your use focus. Once you've settled on your choice of irons and garment steamers, it's not just a matter of just buying them. Because there are many types of clothes ironing machines and electric irons, let's talk about how to
garment steamer for Clothes manufacturer
choose the various models of clothes steaming machines and electric irons. Let's talk about the steamer first. There are four kinds of mainstream garment steamer products on the market: handheld garment steamer, conventional garment steamer, ironing board garment steamer, and pressurized garment steamer.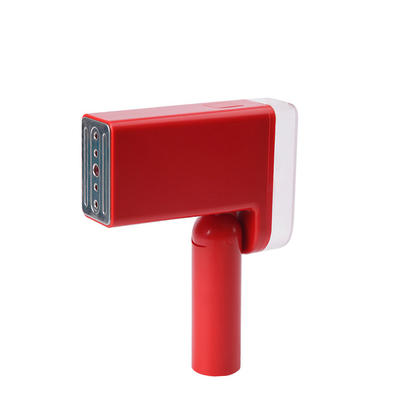 1. Hand-held garment steamer.
The price of this model is about 100 yuan. In terms of ironing performance alone, it is a slag, with less steam and a small water tank, so it cannot iron multiple pieces of clothing. But it is small and portable. If you are a student, you can iron a skirt, shirt, or jeans in the dormitory. It is also suitable for business travelers. When traveling on business, you need to keep the clothes flat. The small and portable hand-held garment ironer is very convenient. . Buying suggestions: power 1000w-1500w; steam volume should be more than 20g/min. If it is too small, ironing clothes will be too slow. Easy to scratch clothes.
2. Conventional garment steamer.
The garment steamer that many people recognize is this model, and the price is around 200-300 yuan. Compared with the portable, its water tank is larger, and it can iron about 15 pieces of clothing at a time; the air output is also more than 30g per minute, the ironing speed is fast, and the ironing effect is improved. If you have used a hand-held garment steamer before and want to upgrade, a conventional garment steamer is a good choice. Pay attention to the purchase of this type of clothes ironing machine with single pole and double pole (as shown in the picture above), single pole can only hang one piece of clothes at a time for ironing, double pole can hang many clothes at the same time, continue after ironing one piece Next, the double pole can also be used as a clothes hanger everyday. Purchase suggestions: power 1500w-1800w; water tank capacity 1.5L-2L; steam volume of 30g/min or more, the bigger the better on this basis; the gears of the garment steamer have 3, 5, and 6 gears , 8 gears, most people 3 gears is enough, if you need more, you can choose models with more gears. The gears of the garment steamer are mainly divided according to the material. The gears correspond to different steam intensities. When purchasing, pay attention to the detailed introduction and choose according to the material of your daily clothes.
3, ironing board garment ironing machine.
This model is an upgraded version of the conventional garment ironing machine. It adds an ironing board to the double-bar garment ironing machine. The selling point is the combination of flat ironing and hanging ironing. In addition, the ironing ability has also been improved to a certain extent. The heating power is generally between 1800w-2000w, and some models also have powerful steam patents. If you like the convenience of using a garment ironing machine and want the best possible ironing effect, then the ironing board garment ironing machine is the best choice. Of course, the performance improvement means that the price will increase. The price of this type of model is concentrated in Between 300 yuan and 600 yuan. There is no difference between the ironing board garment steamer and the conventional garment steamer except for the power. Please refer to the above-mentioned conventional garment steamer purchase advice.