A
handheld garment steamer
is a compact and portable device designed to remove wrinkles and freshen garments quickly and effortlessly. Its compact and portable design, wrinkle removal capabilities, quick operation, versatility, and gentle treatment of fabrics make it a valuable addition to any household. Whether at home or on the go, a handheld garment steamer provides a convenient and effective clothing care solution that saves time and effort while keeping your garments looking their best.
Compact and Portable Design:Handheld garment steamers are lightweight and compact, making them easy to handle and carry. Their portable design allows for convenient use at home or while traveling. The compact size makes them ideal for small living spaces or when storage space is limited. With a handheld garment steamer, you can quickly refresh your clothing without the need for a bulky ironing board.
Wrinkle Removal and Fabric Freshening:The primary purpose of a handheld garment steamer is to remove wrinkles from clothing. The device produces hot steam that penetrates the fabric, relaxing the fibers and releasing the wrinkles. This gentle steaming process is effective on a wide range of fabrics, including delicate materials that may be difficult to iron. Additionally, the steam helps to freshen the garments by eliminating odors and reducing bacteria and allergens.
Quick and Efficient Operation:Handheld garment steamers offer a fast and efficient way to care for your clothing. They heat up quickly, often in less than a minute, allowing you to start steaming right away. The continuous steam flow ensures smooth and even distribution across the fabric, reducing the need for repetitive movements. This saves time and effort compared to traditional ironing methods.
Versatile Applications:Handheld garment steamers are versatile and can be used on a variety of clothing items. They are suitable for removing wrinkles from shirts, blouses, dresses, skirts, pants, and even delicate fabrics like silk or lace. Additionally, these steamers can be used on curtains, drapes, upholstery, and other fabric surfaces, providing a versatile solution for refreshing your entire living space.
Gentle on Fabrics:Unlike ironing, which involves direct contact with heated plates, handheld garment steamers are gentle on fabrics. The steam penetrates the fibers without causing damage or leaving shiny marks that may occur with traditional ironing. This makes them suitable for delicate fabrics and garments with embellishments or prints that require extra care.
User-Friendly Features:Handheld garment steamers come with user-friendly features that enhance their usability. These may include ergonomic designs for comfortable handling, adjustable steam settings to suit different fabric types, and detachable water tanks for easy refilling. Some models also offer additional attachments, such as fabric brushes or lint removers, to enhance the steaming process.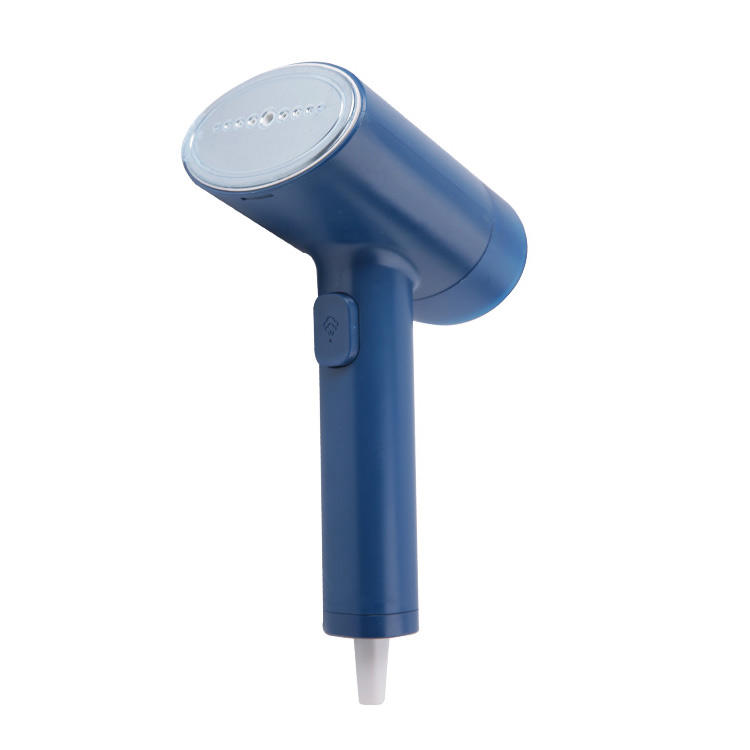 Detachable 150ml Water Tank 1000W Handleheld Garment Steamer MW-812 This water tank can easily be removed for filling and cleaning, which ensures long durability. It is a lightweight, portable and multifunctional steam cleaner.