How to Choose the Best Portable Steam Iron for Your Needs
If you're in the market for a portable steam iron, you may be wondering what features to look for and how to choose the best one for your needs. Here are some factors to consider when shopping for a portable steam iron:
    Size and weight: One of the primary benefits of a portable steam iron is its compact size and lightweight design. Look for an iron that is small enough to pack in your luggage, but still large enough to handle your ironing needs.
    Steam output: The amount of steam produced by a portable steam iron can vary widely. Look for an iron that produces a high level of steam, as this will be more effective at removing wrinkles and creases from your clothes.
    Heat settings: Different fabrics require different levels of heat to be ironed effectively. Look for an iron with adjustable heat settings, so you can tailor the iron's temperature to the type of fabric you're ironing.
    Water tank capacity: A larger water tank means you can iron for longer periods without having to refill the iron with water. Look for an iron with a water tank capacity that suits your ironing needs.
    Safety features: Portable steam irons can pose a fire hazard if left unattended or used improperly. Look for an iron with safety features such as automatic shut-off and heat-resistant handles to minimize the risk of accidents.
By considering these factors, you can find the best portable steam iron for your needs. Whether you're a frequent business traveler or simply want the convenience of being able to iron your clothes on the go, a high-quality portable steam iron is an essential tool that will help you look your best and stay sharp no matter where you are.
1500W 220-240V Portable Handleheld Garment Steamer For Clothes
MW-807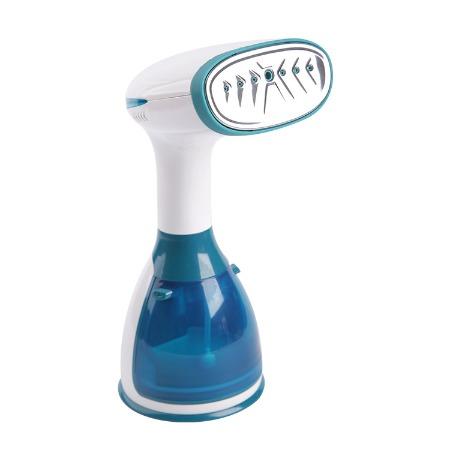 This steam generator has a 280ml capacity tank, with a heating element under the water tank to heat the water and generate steam. The filling of water is done through a detachable front panel, which is easy to fill and clean. The power button can be on or off and it also comes with an anti-drip function. On top of that, when you put down the generator, it will automatically turn off to save electricity.