As a frequent business traveler, you know that looking sharp and presentable is essential to making a positive impression on clients and colleagues. And one of the most important tools in your arsenal for achieving that polished look is a high-quality portable steam iron.
Portable steam irons offer several benefits for travelers. First and foremost, they are compact and lightweight, making them easy to pack and transport. This means you can take them with you on the road, whether you're traveling by car, train, or plane, without adding extra bulk to your luggage.
Another advantage of portable steam irons is their versatility. They can be used on a wide range of fabrics, from delicate silk to sturdy cotton, and everything in between. And because they produce steam, they are especially effective at removing wrinkles and creases from stubborn fabrics that are prone to wrinkling.
Perhaps most importantly, portable steam irons save you time and hassle. Rather than having to rely on hotel irons, which may not work well or may be difficult to access, you can simply unpack your own iron and get to work. This means you can quickly and easily iron your clothes in your hotel room, without having to waste time waiting for hotel staff or navigating unfamiliar ironing equipment.
Overall, portable steam irons are an essential tool for any business traveler who wants to look sharp and professional on the road. They offer convenience, versatility, and ease of use, making them indispensable item in your travel kit.
1000W Portable Travel 90ML Capacity Mini Garment Steamer
MW-803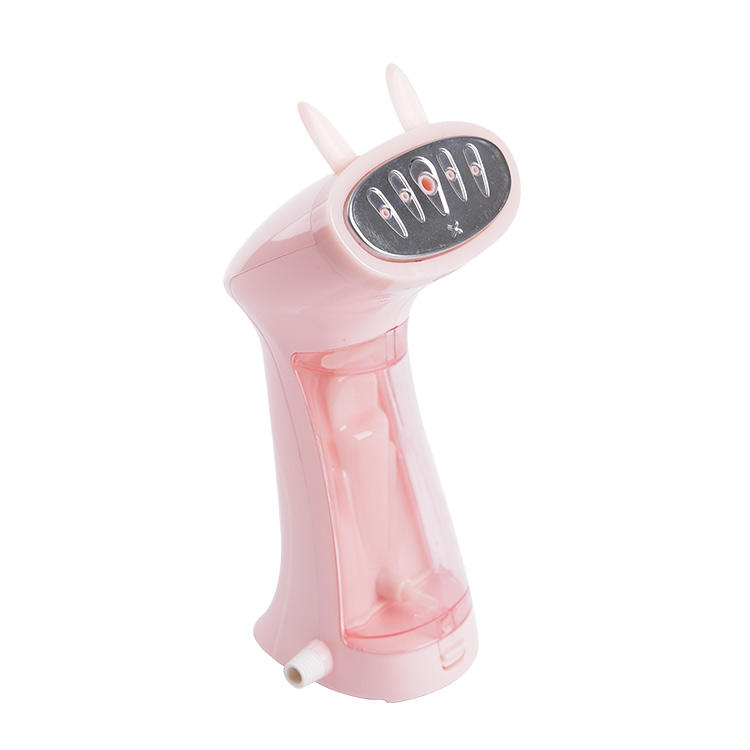 This portable 90ML capacity garment steamer is a perfect choice for hotels, hospital, home, office and more. It can be used to remove wrinkles from all kinds of fabric such as suit cloth, nylon, silk cotton etc. With a 2300W powerful steam generator, this unit produces continuous steam for 30 minutes and will work efficiently in cold temperatures.