A garment steamer is a valuable tool for quickly and efficiently removing wrinkles and freshening fabrics. To ensure its optimal performance and longevity, regular maintenance and care are essential.
Use Distilled Water:To prevent mineral build-up and clogging in the steamer's heating element and nozzle, always use distilled water. Tap water can contain minerals that can accumulate over time and affect the steamer's performance. Distilled water helps maintain the steamer's efficiency and prolong its lifespan.
Empty and Clean the Water Tank:After each use, empty the water tank to prevent stagnant water and bacterial growth. Additionally, regularly clean the tank with a mixture of water and vinegar to remove any mineral deposits that may have accumulated. Rinse thoroughly before refilling with distilled water.
Descale the Heating Element:Over time, mineral deposits can build up on the heating element, reducing its efficiency. Follow the manufacturer's instructions for descaling the heating element using a suitable descaling solution or a mixture of water and vinegar. This process will help maintain the steamer's performance and prevent potential damage.
Clean the Nozzle and Steam Holes:Periodically clean the nozzle and steam holes to remove any mineral deposits or residue that can obstruct the steam flow. Use a small brush or a pin to gently clean these areas, ensuring they remain clear and free from blockages.
Handle the Hose Carefully:The hose is a vital component of a garment steamer, and proper handling is crucial for its longevity. Avoid bending or kinking the hose excessively, as it can restrict steam flow and potentially damage the hose. Store the hose in a way that minimizes stress and maintains its flexibility.
Store Properly:When not in use, store the garment steamer in a clean and dry location. Ensure that it is completely cooled down and disconnected from the power source before storing. Avoid storing the steamer with water in the tank, as it can lead to mold or bacterial growth.
Regularly Inspect for Wear and Tear:Periodically inspect the steamer for any signs of wear and tear. Check the power cord, hose, and attachments for any damage. If you notice any frayed wires, cracks, or other issues, discontinue use and have them repaired or replaced by a qualified professional.
Follow Usage Guidelines:Adhere to the recommended usage guidelines provided by the
Wholesale Handheld Fabric Steamers Manufacturers
. Avoid overfilling the water tank, excessive steam exposure to delicate fabrics, or using the steamer for extended periods without allowing it to cool down. Following these guidelines will help prevent damage and ensure safe operation.
Professional Servicing:Consider periodic professional servicing of your garment steamer to ensure its optimal performance and address any underlying issues. Professional technicians can inspect and service internal components, ensuring that your steamer operates efficiently and safely.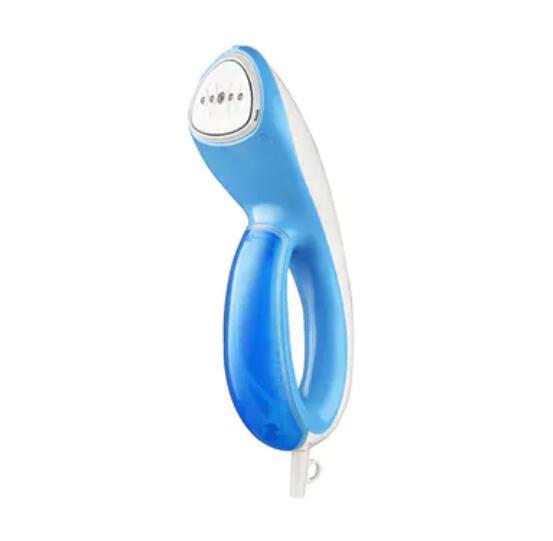 Handheld Garment Steamer Model No.: MW-805